Dangerous glaze of ice coats St. Louis highways, roads Monday morning
ST. LOUIS — Colder air has returned to the region and will hang around for a few days. We are on the northern fringes of weather systems tracking to our south this week.
The first of those systems is moving through Monday morning. A winter weather advisory was in effect for the St. Louis area and all of the 5 On Your Side area Monday morning until 9 a.m. due to the icy conditions.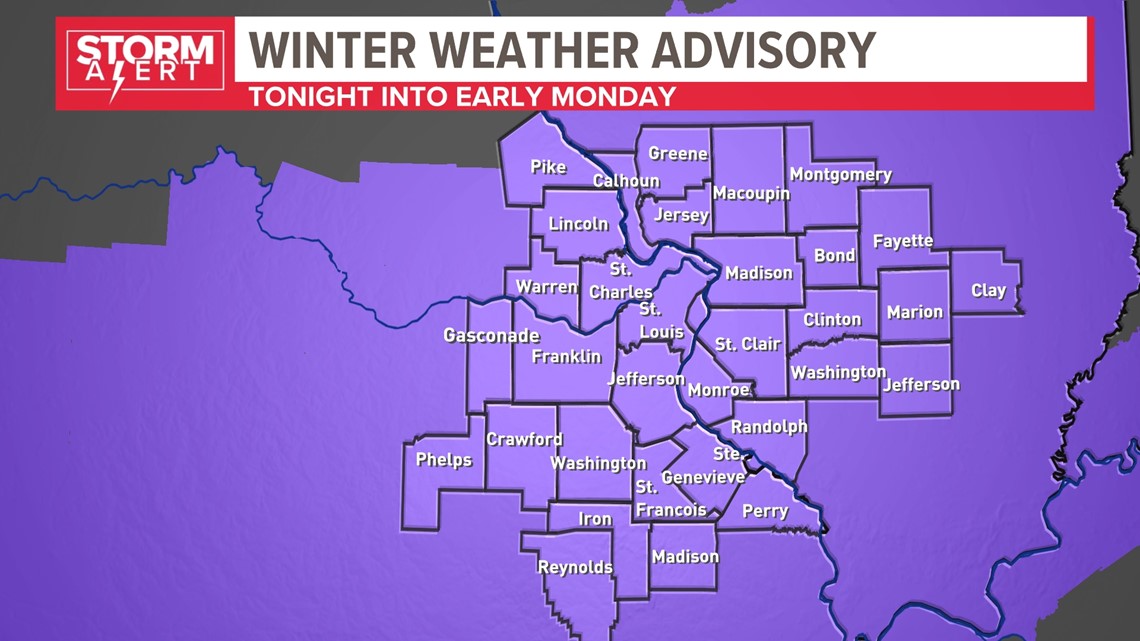 Through early Monday morning, areas of freezing drizzle, sleet and snow fell and created icy roads, sidewalks and untreated surfaces. Totals should be under .10 inches for icy and sleet.
Accumulation of the light glaze of ice has resulted in numerous accidents around the St. Louis area, especially west and north of the city. While the amounts were quite light, it created additional problems for the Monday morning commute.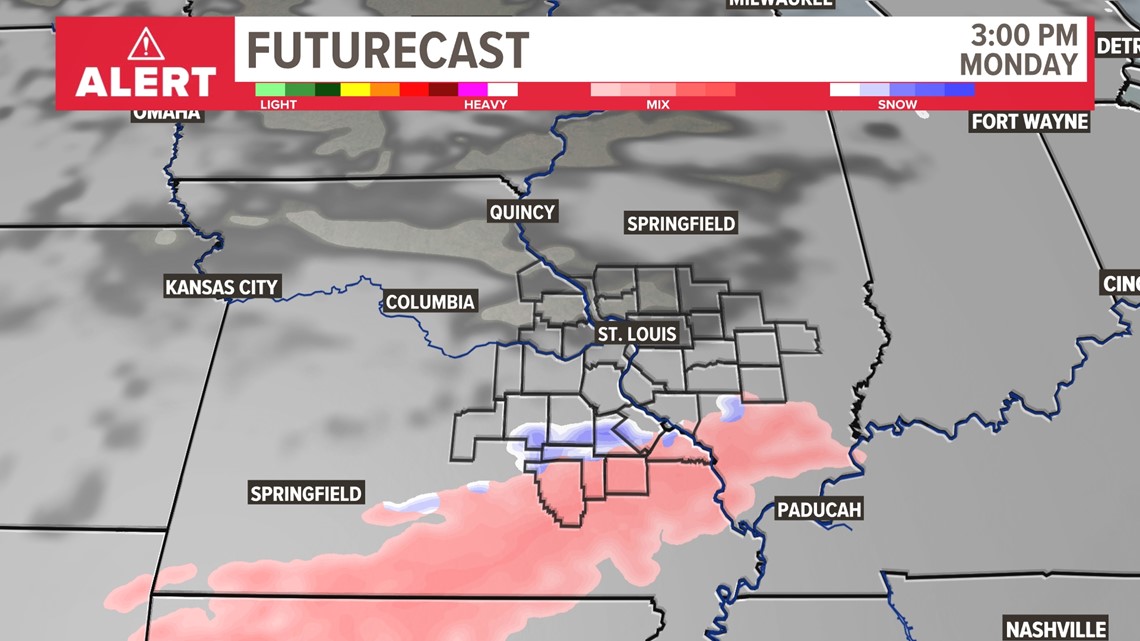 According to Metro Transit, several MetroBus routes are seeing weather-related delays of 10 to 20 minutes Monday morning, and Blue Line MetroLink passengers may experience 20-minute delays.
Click here to see the impacted routes.
Metro riders are encouraged to allow extra time for their commute and use the Transit app to check the live location of their bus before heading to their stop.
Another round of light snow and sleet is possible south of St. Louis Monday afternoon and yet, another chance of snow and sleet on Tuesday afternoon, mainly south.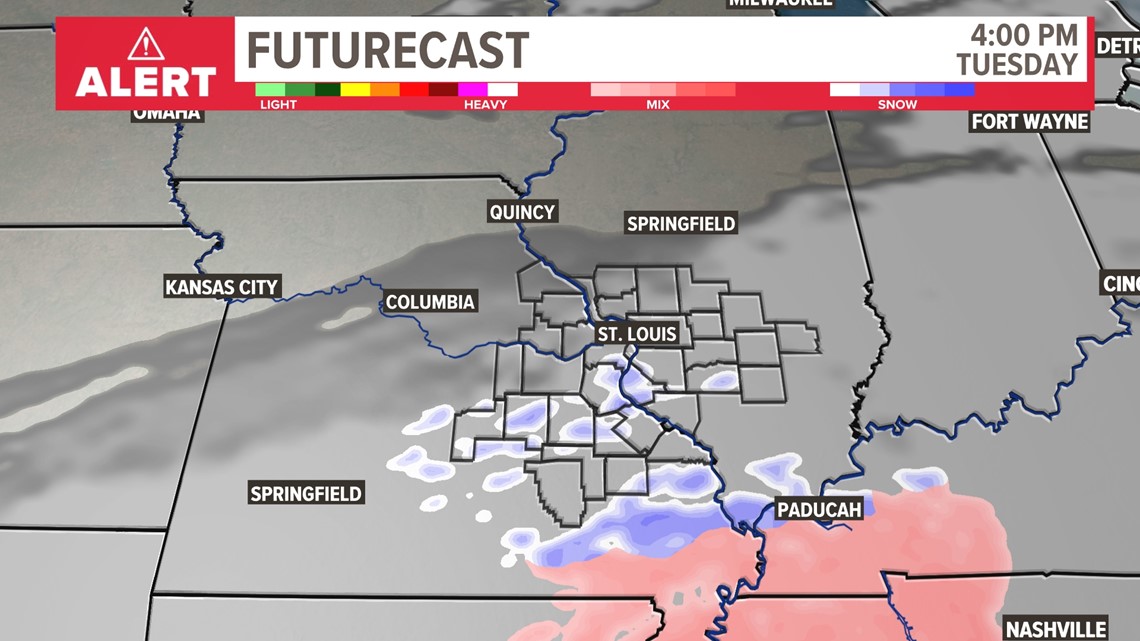 Additional sleet and snow accumulation should remain south of the metro area with upwards of 1 inch of sleet and snow possible. Trace amounts of freezing drizzle for the metro area are possible.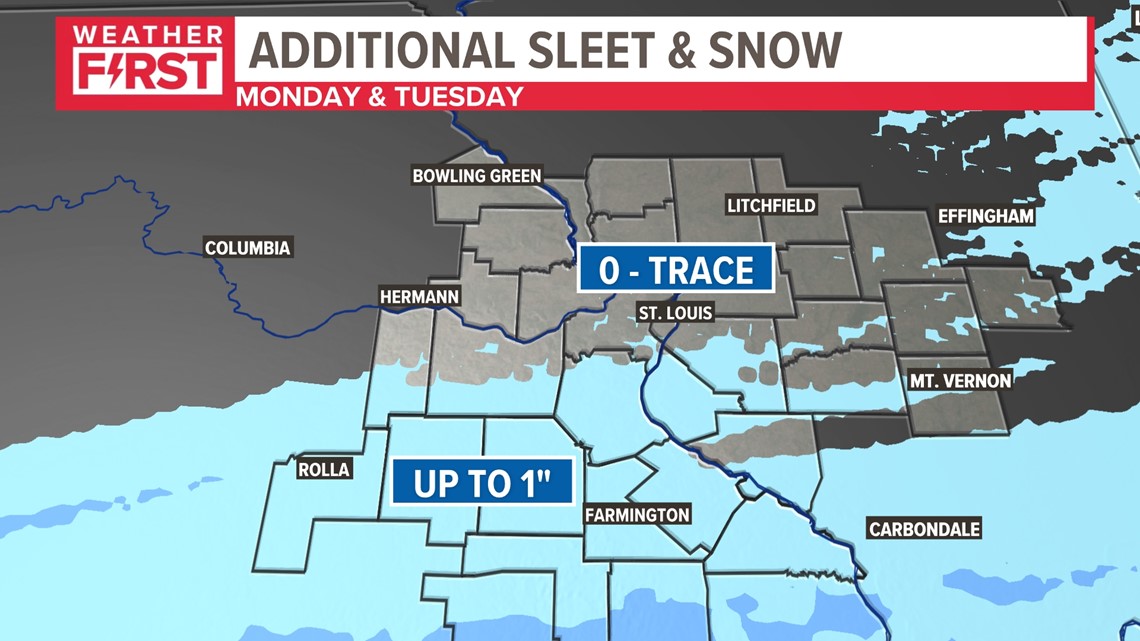 A couple more systems will slide by to our south through the week. Another surge of moisture will bring more sleet and snow to southern Missouri and southern Illinois Monday evening and again Tuesday afternoon. This area of winter weather should remain to the south of the St. Louis metro area. As the week progresses, the storm tracks appear to be far enough south and the air over us quite dry. Therefore, we should only see times of cloudiness through the rest of the week.
The weekend ahead looks lacking in the sunshine department, but temperatures will moderate into the 40s, perhaps close to 50 by Sunday afternoon.